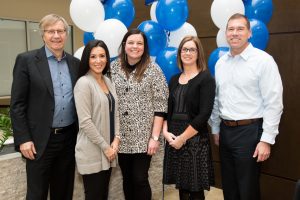 Campaign Kicks Off With Initial Donation of $150,000 PLANO, TX – Service Experts Heating & Air Conditioning, one of North America's largest HVAC service companies, is now a proud sponsor of Make-A-Wish®. The North American partnership will touch the hundreds of US and...
by Jim Hinshaw Erin Jackson is the first black woman to make the U.S. Olympic long-track speed skating team. What makes this an amazing event is the fact that she started on this Olympic quest in September 2017, 4 months before she made the team.   She is a...
read more
  AHRI Releases December 2017 US Heating and Cooling Equipment Shipment Data
This provision, part of the Bipartisan Budget Act of 2018 and a long-term goal of the Code Council, encourages states to adopt the latest building codes and invest in pre-disaster mitigation activities   Washington, D.C. – The International Code Council applauds the...