Dallas, TX - Century A/C Supply, a leading HVAC distributor in the state of Texas, continues to grow their footprint by opening 2 stores in the DFW area, bringing the total locations in the area to seven. "Century strives to establish conveniently located branches to...
by Jim Hinshaw Just finished a book, Margin: Restoring Emotional, Physical, Financial, and Time Reserves to Overloaded Lives, by Richard Swenson. Our pastor quoted form this book a couple of weeks ago, he used it to challenge us to look at our lives in detail. The...
read more
Larry Quiggle (HVACR Instructor), Bruce Nelson, M.Ed., CMHE (HVAC Excellence), Jim K. Chong (HVACR Instructor), Kristen Benedict (Dean), James Crisp, PhD (HVAC Excellence), Jeff Polk (HVACR Instructor), Michael Cranney (Associate Dean) Central New Mexico Community...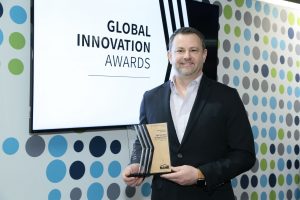 MLZ Models honored as most innovative product in home building industry SUWANEE, Georgia  – Mitsubishi Electric Trane HVAC US (METUS), the exclusive provider of Zoned Comfort Solutions® and a leading supplier of Variable Refrigerant Flow (VRF) heating and cooling...