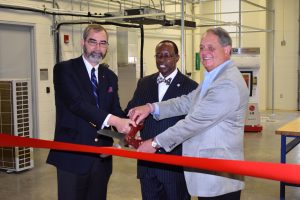 New LG-Sponsored Lab Offers Hands-On Technology Instruction and Serves Major Role in Training HVAC Students and Industry Professionals     Ft. Worth, TX – Air conditioning technologies leader LG Electronics together with Tarrant County College announced the grand...
Carpet Bomb Your Way to Sales   What is carpet bombing? Ask a military professional or student of history this question and they will tell you Carpet Bombing is a tactic used when your objective is to reach every part of a selected area of land. This is usually...
read more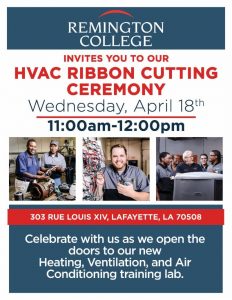 LAFAYETTE, La.– Remington College Lafayette Campus is celebrating the opening of its new Heating, Ventilation and Air Conditioning lab with a ribbon cutting event. The ribbon cutting will take place from 11 a.m. to noon on Wednesday, April 18, 2018, where the public...