HOUSTON – Grundfos, a global leader in water technology, is pleased to announce the groundbreaking of its Americas Regional Center, located in Brookshire, Texas. The 45,000 square foot facility is expected to be completed during the Spring of 2021. Grundfos is...
by      Jim Hinshaw Just went to our dentist last week. It was first appt available, we had moved to Dallas a few months ago and we had a referral, called and they gave us an apt for that day.  What I did not realize was what their business was like until I...
read more
Billy Lee Davenport, age 81 of Alvin, Texas passed away Thursday, September 10, 2020 at his home in Alvin, Texas.  Bill was born on December 11, 1938 in Palacios, Texas and was a resident of Alvin for over 20 years, formerly from Friendswood, Texas.  Bill is preceded...
As you know, a large portion of the Coburn's footprint was in the path of Hurricane Laura.  The storm cut a path directly through the state of Louisiana, beginning in Lake Charles and going all the way north to Shreveport, as well as west to East Texas. Many have...
Click thumbnail or title to view gallery.
TACCA Greater San Antonio held their Fishing Tournament at Doc's in Corpus Christi TX on September 18-19.  The annual event was SOLD OUT and included a Captain's mixer, Lunch, Awards and Prizes. Document1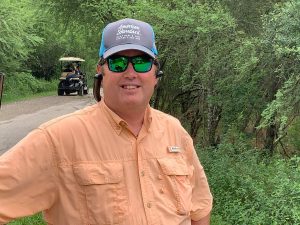 TACCA Greater Houston held their Annual Clay Shoot and Crawfish Feast at Texas Premier Sporting Arms in Sealy TX on Saturday June 27th.  The annual event saw teams compete in clay shooting, and enjoying networking as the first event back in a while.  The awards and...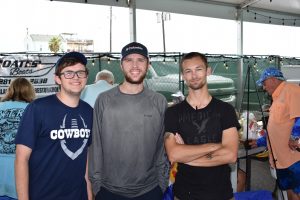 TACCA Greater Houston held their Annual Bay Fishing Tournament at Topwater Grill in San Leon TX on Friday July 17th.  Over 30 boats/teams competed in the annual event, that concluded with a catered lunch, awards and many prizes for the attendees.  An early morning...