Top states boast accredited trade schools, salaries and open positions Sidney, Ohio – Heating, ventilation, air conditioning and refrigeration (HVACR) contractors looking for plentiful job opportunities, high salaries, available training and large numbers of service...
by Gerry Wagner The onboard diagnostic capability of some inverter mini splits still impresses and fascinates me years after my first exposure to them. That said…I have to admit I'm still impressed with the idiot light on the dashboard of my truck that tells me when I...
read more
The Texas Commission of Licensing and Regulation meeting scheduled for Friday, September 14, 2018 is canceled. When the meeting is rescheduled, the date will be posted online.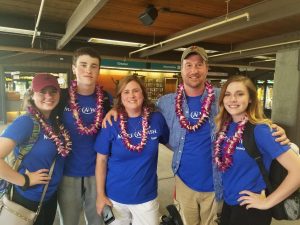 MILWAUKEE – The Luxaire brand of Johnson Controls recently reached the milestone of granting its 500th wish to the Make-A-Wish Foundation. Since 2001, Luxaire has donated more than $3.7 million to 23 chapters in the organization – enough to help grant 509 wishes made...