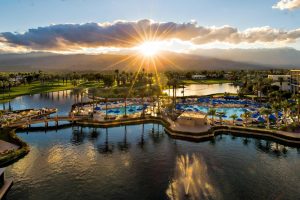 COLUMBUS, Ohio– Heating, Air-conditioning & Refrigeration Distributors International (HARDI) has released the complete agenda and speaker lineup for the 2021 Annual Conference: "Motion: Find Your Direction".
This year's agenda focuses on three key themes: Catalysts: Forces Igniting Motion, Friction: Forces Slowing Progress and Accelerants: Forces Enabling Quick Industry Response. Each day of conference presentations will focus on one of the three conference themes.
Kicking off the conference is keynote speaker, Lisa Bodell, who will present "The Great Reset". This session will explain why some of the best innovations come from times of change and resource constraint.
The 2021 closing keynote speaker is Alex Banayan. International best-selling author of "The Third Door", Alex has met some of the world's most successful people including: Warren Buffet, Lady Gaga and Bill Gates. Through these interviews, Alex found that all these individuals had one thing in common, they used the "third door approach" to find their way to the top.
"We're seeing industry disruption at unparalleled rates," Emily Saving, HARDI's Executive Vice President and curator of the Motion agenda. "With this conference it is our intention to allow attendees to slow down and examine some of the major forces of change from multiple points of view. Are the forces impacting our environment positive, negative, or perhaps more nuanced? How will each member company respond? We feel our conference will give members the chance to examine the landscape of change and determine their best path forward." 
In addition to keynote speakers, the agenda will feature several additional featured speakers and panel sessions that will cover issues impacting the industry including: industry mergers and acquisitions, government regulations, contractor needs, workforce shortage, supply chain disruptions, e-commerce, company culture and more. In addition, we will feature multiple sessions that share our 2021 State of the Channel findings.
To see the full agenda and speaker lineup, visit http://hardiconference.com.
ABOUT HARDI
HARDI (Heating, Air-conditioning and Refrigeration Distributors International) is the single voice of wholesale distribution within the HVACR industry.
HARDI members market, distribute, and support heating, air-conditioning, and refrigeration equipment, parts and supplies. HARDI Distributor members serve installation and service/replacement contractors in residential and commercial markets, as well as commercial/industrial and institutional maintenance staffs. HARDI proudly represents more than 480 distributor members representing more than 5,000 branch locations, and close to 500 suppliers, manufacturer representatives and service vendors.