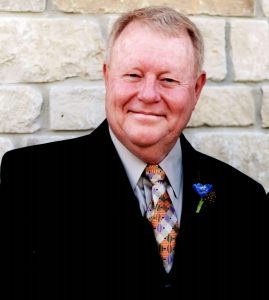 Co-founder of The Heyden-Stanley Group a Manufacturer's Rep Agency in the Southwest
The "larger than life" Richard Lawrence Heyden Jr (Rick) transitioned peacefully to his heavenly home on Sunday, February 21, 2021 at the age of 71 at his home in New Braunfels TX surrounded by his family and wife Cyndi. Rick was born November 29th, 1949 in Dallas, Texas. He graduated from Hillcrest High School in Dallas, TX in 1967 and obtained a Bachelor's Degree in Business Marketing from Texas Tech University in 1972.
Rick was an accomplished businessman who was well respected in the HVACR industry. After starting out in the sales industry, Rick took a job in the HVACR industry with Global The Source and Dickie Sirotiak in the 80's. Sirotiak said "Heyden came in to sell me something, and I ended up hiring him".  After a successful tenure as National Sales Manager for Global, Heyden struck out on his own forming his own manufacturer's rep firm agency.
In 1992 Heyden and Paul Stanley merged their two agencies to form The Heyden Stanley Group. Starting as a two-man crew, HSG grew to now consists of eight outside salesmen with four inside sales/support personnel in the Houston office, covering five states with a warehouse based in Houston TX.  HSG is a family agency with sons Daniel Stanley and JT Heyden both in the business.  With the retirement of Paul Stanley and the passing of Rick, both sons are working hard to preserve the legacy of their fathers and continue to grow the company.
Rick's larger than life persona, and contagious laugh made him a fixture in our industry for over 4 decades.  Coming from a bloodline of the founding fathers of our country, Heyden often said he "sat on the shoulders of giants".  He was very proud of his family, industry, many friends and his family's ranch in Uvalde TX.  One of his favorite quotes, often to his son JT was "Life is good".  He lived up to that motto on a daily basis.
He is survived by his wife Cyndi Miller, his sister Kathleen Heyden Heidenreich of Fairview, TX, daughter Jennifer Heyden Collier (Jim) of Hideaway, TX and son JT Heyden of New Braunfels, TX, as well as his step daughter Allison Phair (Glenn) and step son Dallas Miller (Chesley) both of New Braunfels, TX. He was a wonderful Papa to his grandchildren MJ Collier, Heyden Collier, Scotlan Heyden, Finley Heyden, Rex Phair, Iylee Phair and Ford Miller. He also leaves behind many cousins, nieces, nephews and lifelong friends who all loved him dearly.
In remembrance of Richard Heyden, in lieu of flowers, the family requests memorial donations be made to the Brauntex Performing Arts Theatre in New Braunfels, TX.