Weighing under 40lbs for easier mobility, solution also incorporates brushless DC-driven vacuum pump & wireless temperature probes
Variety of vacuum pumps, recovery units & hand tools
 on display at NAVAC Booth B4323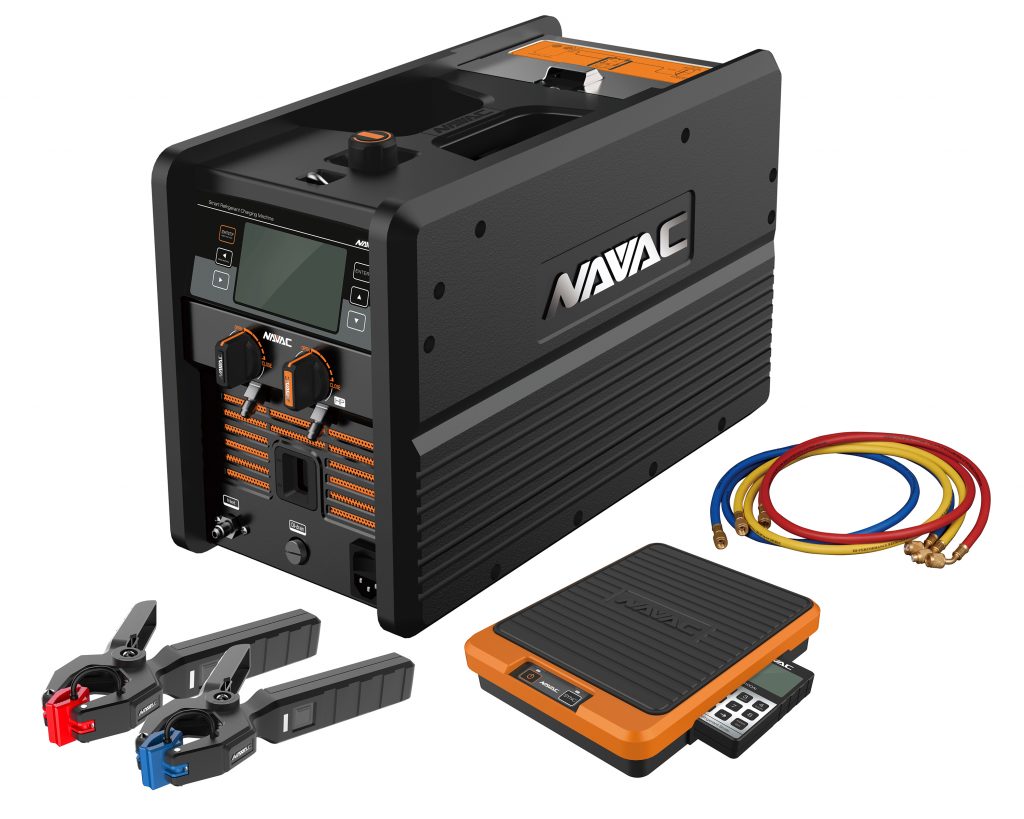 Lyndhurst, NJ – NAVAC, the world's largest supplier of HVAC vacuum pumps in addition to a wide array of tools, gauges, charging machines, recovery units and other industry-specific items, will introduce a substantially lighter, modernized refrigerant charger at AHR Expo 2019, January 14-16 in Atlanta. At the show, NAVAC will feature the debut of its new NRC62D Smart Refrigerant Charger, which at under 40lbs aligns with the company's overall mission of making technicians' jobs simpler and more efficient.
Like its predecessor, the newer, lighter NRC62D thrives on user simplicity. Automating the system evacuation and recharge process is a significant step forward from traditional processes, which typically employ vacuum pumps, manifold gauges, charging scales, refrigerant tubing and other connection devices, and are highly dependent on a technician's experience level and judgment.
For NAVAC, another AHR Expo highlight will be its popular, recently released cordless automatic flaring tool. A welcome departure from creating flares manually, the NEF6Li Cordless Power Flare yields accurate, hassle-free flares in a fraction of the time compared to traditional flaring methods. Equipped with a high-performance, large-capacity rechargeable lithium battery, the solution makes flaring faster and far simpler without sacrificing accuracy or consistency.
The NEF6Li Cordless Power Flare also offers variable speed control and quick-connect functionality. It comes in a sturdy blow-molded case with four tube holders, six commonly-sized flare dies, two batteries, a charger, a premium tubing cutter and a deburring tool. It is one of several convenient hand tools NAVAC will showcase at AHR, with others including a Digital Manifold Gauge, a Micron Gauge and a Tube Expander.