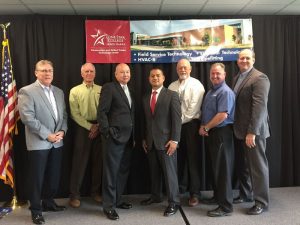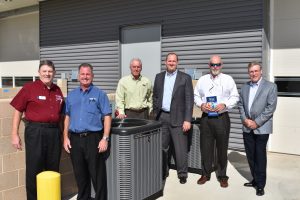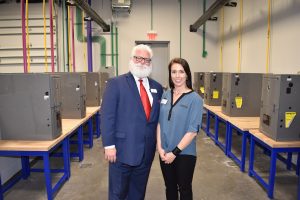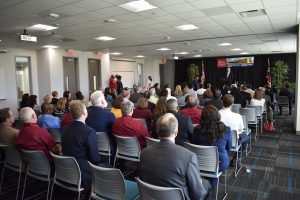 Houston, TX –  Representatives from Century A/C Supply and Ruud were recently invited to participate in the ribbon-cutting ceremony for the new state-of-the-art Construction and Skilled Trades Technology Center at Lone Star College's North Harris campus. The 50,000 square-foot facility, which first opened its doors to 800 students for the Fall 2017 semester, includes several residential and commercial HVAC training labs that allow students entering the heating, ventilation, and air conditioning (HVAC) industry to gain the hands-on experience they will need to be successful in their careers.
Better known as the distributor of Ruud air conditioning and heating equipment in the Houston area, Century A/C Supply teamed up with Ruud to donate all of the systems for the school's Commercial, Residential, and Advanced Controls and Electrical labs. "This industry is facing a shortage of qualified technicians, with more than 20% growth expected in the next 5 years", said President Rick Luke. "These jobs cannot be outsourced so we want to support the students and programs that are creating tomorrow's workforce and addressing skilled labor shortages in our industry". Ken Schreiber, Vice President of Operations at Century A/C, added "A student pursuing this field can enter the workforce much sooner than those who pursue a degree from a traditional four-year institution and will have promising job opportunities along with a great starting salary with little-to-no student debt".
Students enrolled at the Construction and Skilled Trades Technology Center earn an associate's degree and can enroll in certificate programs to get a jump start on jobs in pipefitting, welding, or heating, ventilation and air conditioning (HVAC), among other trades.