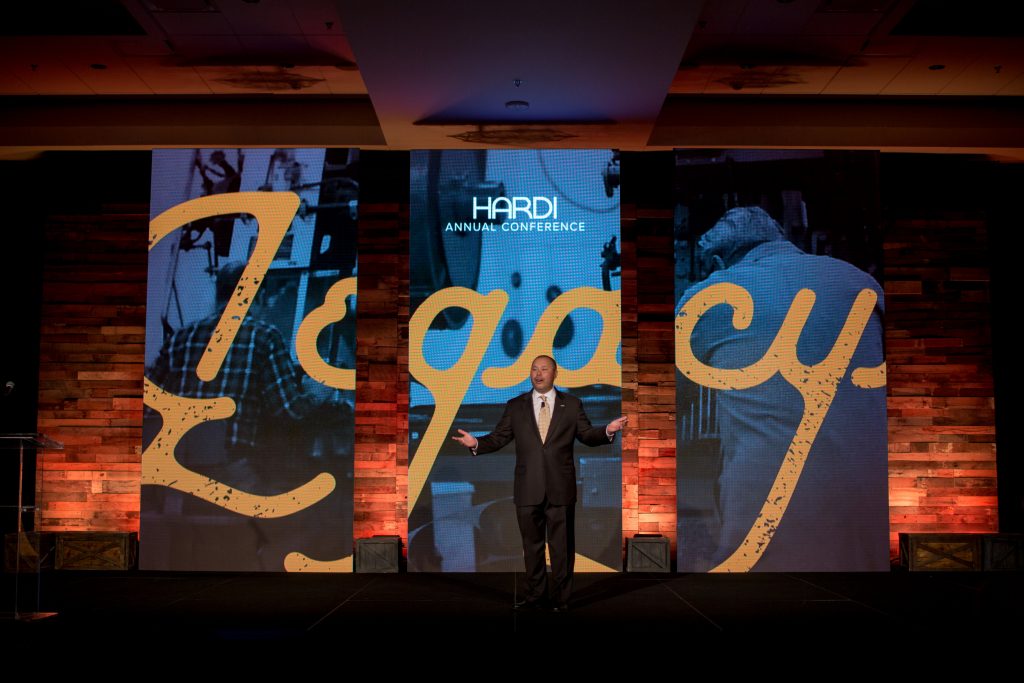 H
COLUMBUS, Ohio– Heating, Air-conditioning & Refrigeration Distributors International (HARDI) hosted its 2018 Annual Conference earlier this month in Austin, Texas.
The event, which spanned four days from December 1-4, saw a record official attendance of 1,640 people at the JW Marriott venue.
"What we saw this year was that last year's then-record attendance was not a fluke – there was no 'Vegas bump'," said CEO Talbot Gee.
The format for the event consisted of two main keynote speakers tying directly to the Legacy theme; opening keynote Matthew "Griff" Griffin and surprise closing keynote Platon. Griffin, the founder and CEO of Combat Flips Flops, spoke on the importance of perseverance through failure to kick off the event. Platon, whose identity as the closing keynote was kept a secret until his slot during the final general session on Tuesday, spoke to the crowd about his experiences as a world-renowned portrait photographer working with a plethora of notable figures such as Donald Trump, Vladimir Putin and Edward Snowden.
Peppered throughout the event were breakout sessions that encompassed various elements of the Legacy theme, including a dichotomy of two panel sessions that alternately featured experienced industry leaders from both the distributor segment and the contractor segment of the HVACR industry.
Also featured during the event was the premiere of the much-anticipated Workforce Recruitment Initiative documentary, "Hot Commodity". Featuring several HARDI members and their employees, the film looked to the future of the HVACR industry and the next round of generations entering the workforce.
The next HARDI Annual Conference will be held December 7-10, 2019 in New Orleans at the Hilton Riverside.