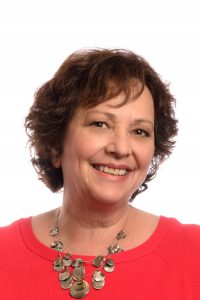 By Lorraine Ball
When you need a meal you don't have to cook for yourself, medical, legal or tax advice, or an auto repair you search online and then head out the door to the business location. That is fairly common for most retail firms and business services, but home service companies must bring their expertise to the homeowner. With that, comes some distinct marketing challenges.
Customers aren't excited about spending the money. When a furnace breaks or a roof leaks it is usually an unexpected expense.
These are not, for the most part, reoccurring services. Once a  customer repaves their driveway, they aren't going to need these services again for many years.
The customer has to invite a stranger into their home.
Marketing to the Rescue
Marketing, and particularly content marketing, can help home services companies address many of these challenges. Blog posts, videos, and social media updates can peak customers' curiosity about new products and services.
Reviews, testimonials, and social shares of comments from happy customers help you build a referral process which transforms one job well done into many opportunities. Employee profiles, photos, and live videos introduce your employees, making prospective customers feel more comfortable inviting a stranger into their home.
This probably seems like a lot of work, especially if you are actually busy repairing roofs and things, but with a little planning and the help of a content calendar to keep you organized, you can manage the entire process in just a few hours each week.
A Year at a Glance
Start off by thinking about the year. What kind of challenges, issues, or questions will be likely to arise in January, April or September? What else will be going on in the world outside of your business at that time of year? Use the information to create monthly themes. Not everything you post in a particular month will tie to the theme but it gives you a starting point and a way of organizing your ideas.
For example, we kicked around a few ideas for themes and applied them to some very different home services companies: an interior design firm and a plumbing company
January – Warm and Cozy at Home
Plumbing: Here the primary message might center on how to keep pipes from freezing, how to protect your plumbing if you go south for part of the winter, and how to warm up cold bathroom floors.
HVAC: This is a great time to talk about zoning to eliminate the hot and cold spots in each room.
Both: For both of these companies, you can supplement the product features with winter soup and stew recipes or indoor family activities. On social media sharing a poll on a favorite board game or best chili recipe can increase engagement and personality.
Feb – NY Fashion Week
Plumbing: This month take plumbing out of the basement and talk about the fashion part of the business. Yes, there is a fashion side to plumbing. Just ask someone who works for Delta Faucet about the color and finish of plumbing fixtures and bathroom accessories.
HVAC: Focus on the products which are seen, thermostats and zoning control panels, as well as mini-split heat pumps. Talk about sleek designs blend in with modern, minimal interior designs.
Both: Look for articles about the homes of fashion designers. What does Michael Kors' bathroom look like?
On social media run fashion/room makeover contests or polls about the one must have accessory for a particular room.
Expand your themes
Once you have your themes you can start planning how they will be used throughout the month. Think about how you will apply them to each part of your content marketing plan.
         Blog post topics
         Images
         Video / podcast
         Interviews
         Case studies
         How to guides
         Social media shares
         Contests and polls
         Newsletter
You do not have to do every one of these things each month. But planning out the entire year will allow you to set deadlines for content creation and plan ahead. One of the big challenges in the home service industry is seasonality.
You are busy in January and slow in Apri. If you have a year-long content calendar you can work ahead during the slow season so the content is scheduled when you are too busy to think about it.
The bottom line is, when you are trying to convince a potential customer to invite you into their home, your content will help you demonstrate you have the skills to handle their problem.  When you are hoping your customers will share your information with others, an informative newsletter or social media share makes it easier for them to tell others about you.
Ready to kick off your 2018 planning session? Give us a call.
About Lorraine Ball
After spending too many years in Corporate America in companies like Lennox, Carrier and Conseco, Lorraine said goodbye to the bureaucracy, glass ceilings and bad coffee. Today you can find her at Roundpeg, a digital agency in Carmel, Indiana, building smart marketing strategies for businesses who want to use internet marketing tools to grow. Roundpeg is a Master Certified Reseller for Constant Contact. If you are looking to improve your email marketing, or just get started, give Lorraine a call. For more about web design, content marketing and social media services go to www.roundpeg.biz.